Amish Greenland knows that the dining room is the heart of the house. It is the place where members of the family often gather for dinners and celebrations. This is why the furniture sets in the dining room should meet the needs of each member of the family.
With this in mind, we at Amish Greenland ensure that our dining furniture sets stand the test of time. This is mostly because we value the tradition where furniture sets are handed down from generation to generation.
How are Our Amish Dining Furniture Sets Built?
We offer varied selections of dining tables made from different wood, including oak ¼ sawn, white oak, rustic cherry, maple, and brown maple. Our secret to dramatic change and feel of the furniture is using a combination of two different types of woods.
You can be assured that our furniture is built with authentic solid wood. We do not use a pressboard or plywoods in any of our chairs and tables. This helps us ensure that we produce high-quality products that can withstand the test of time. Moreover, our chairs and tables have a satin finish that protects them from scratches.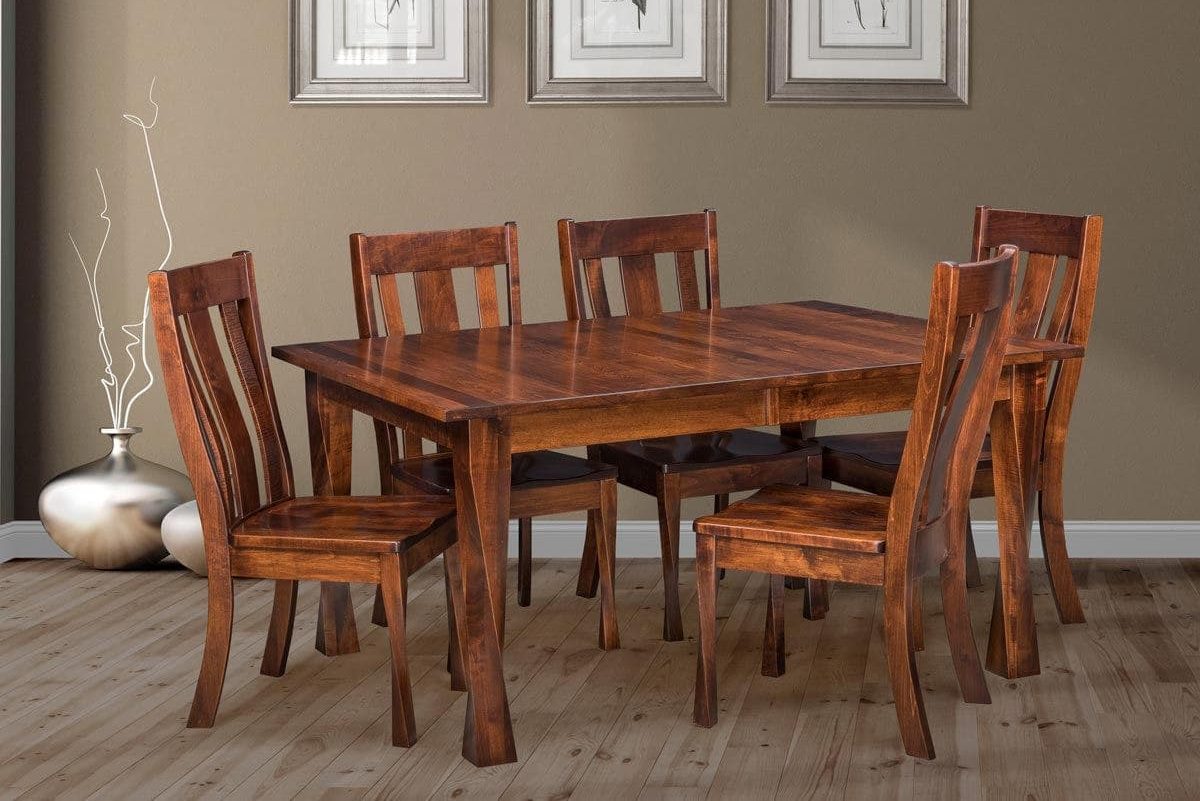 Amish Dining Sets Unique Collections
Our collection of well-crafted dining sets include:
Complete dining room furniture sets
Buffet Hutch
Amish Table
Amish Décor
Amish different types of chairs such as benches, dining rooms chairs, bar stools, swivel action, leather seats, and more!
Our dining sets boast state-of-the-art designs that create an aura of elegance in the dining area. Aside from their dining function, they also function as storage as most of our tables have self-storing leaves. And if you fancy, there are also lead storing credenza available that can be used as wine storage.
Visit our store to see our entire collections of Amish tables and chairs, Amish hutch options, buffets, and china cabinets.