Amish Greenland understands that you want your guests and visitors to feel comfortable and at home when they visit your house. That is why we craft a variety of styles that meet your taste, the theme of your house, and the requirements of your family.
We know that the living room is the hub of the home; a lot of things happen in the living room. Aside from being a receiving room, it can be a place where children play and study; or where the family watches TV or plays board games.
Amish Greenland living room furniture has crafts furniture that responds to these varying activities in the living room. Our styles include rustic furniture made of handcrafted metal and classic designs with attractive colors, comfortable but attractive upholstery. With this, finding the perfect fit for your style and requirements is more than possible.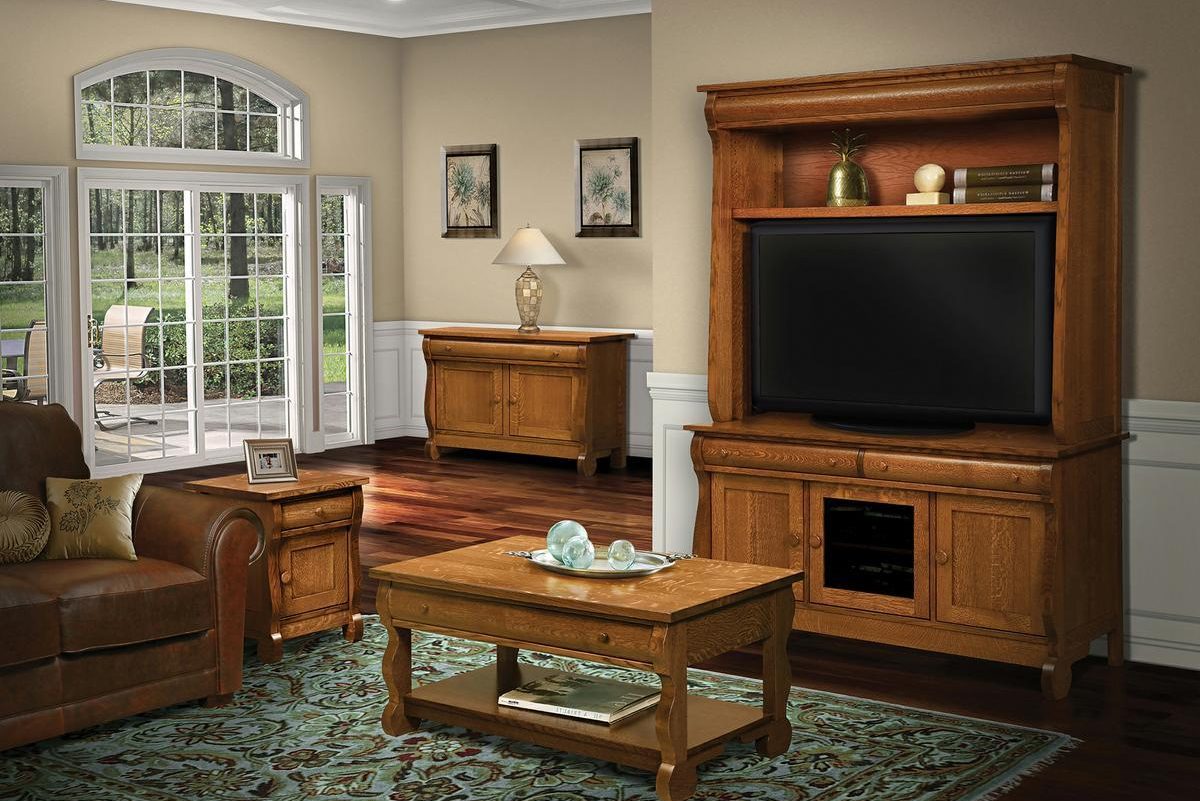 We also understand that not all living room spaces are created equal; some have more expansive space, some are smaller, and others are irregular shapes and sizes. Whether you have ample space or small space, irregular shape or not, you can always make it a cozy, comfortable living space for your guests and family with the proper selection of furniture. At Amish Greenland, we help you decide which is best for your home.
Our warehouse is filled with couches, coffee tables, ottomans, end tables, rocking chairs, sofa sets, entertainment centers (including plasma TV center). And if ever you can't find the perfect match for your living room, we do custom-made according to your own specification.
Visit our store to see our entire collections of Amish living rooms furniture sets. We will be more than happy to help you find the best living room furniture that will fit your style and aesthetic from our wide range of selections.