Bedrooms come in different sizes and shapes. It is one place in the house where you can design according to your tastes and preferences without thinking of the other members of the family's choice.
At Amish Greenland, our number one consideration is your comfort. We offer designs that go with your style without compromising comfort. You can choose from our selection of Amish beds, Amish mattresses, nightstands, Amish end tables, dressers, mirrors, nightstands, cabinets, chests, and many more.
Beds and Mattresses
Our beds and mattresses are made from high-quality materials to ensure that they are both comfortable and long-lasting. Our beds consist of trundle beds, four-poster beds, day beds, sleigh beds, and Murphy-style beds. With our beds, we make sure that you get that well-deserved sleep after a long tiring day.
There is no better way to wake up than to feel refreshed from a night of uninterrupted sleep. Our bed is made of quality wood that does not wear out over time. Thus it won't wiggle and creak. It is matched with a mattress with a durable ultra-comfortable bedding option.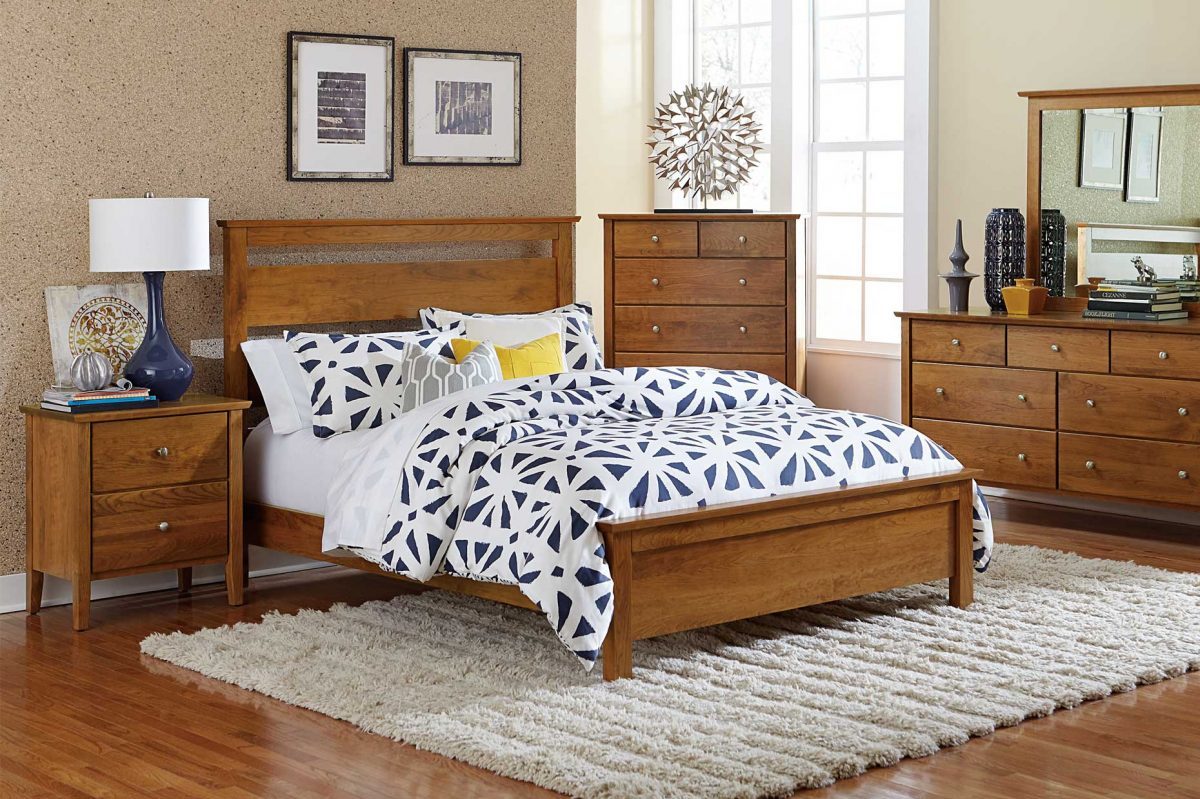 Matching Bedroom Furniture
If your bedroom has a theme, you can count on Amish Bedroom Furniture to satisfy your style and lifestyle. We believe that no matter how stylish your furniture can be, it will be useless decor' if it does not meet the function you need. That is why our bedroom furniture sets boast of high functionality. It is why we differ from other bedroom furniture stores. We continue to learn what each bedroom needs and offer solutions.
Visit our store to see our unique collections of beds, mattresses, dressers and closets, accessories such as mirrors, chests, nightstands, and other accessories. We will be more than happy to assist you in getting the bedroom of your dreams.